Four years ago today, my friend John Britton dragged me to my first hackathon. It changed my life in ways I never could have imagined.
For those of you who started attending hackathons more recently, it is important to note that at this time (in early 2011) we had maybe 5 hackathons per year in New York. HackNY and PennApps were brand new and student hackathons as a 'movement' were nonexistent. I would estimate that in the entirety of the Northeast US, approximately 1000 people attended hackathons each year.
At the time, I worked part-time as a web developer at a small EdTech startup called Flat World Knowledge while studying to get my BA in US History at SUNY Stony Brook. My good friend John Britton had recently left Flat World to become Twilio's first New York Developer Evangelist. John had been trying to convince me for months to make the 2-hour commute in to NYC to join him at various hacker events, but I always had an excuse.
The truth is that I did not identify as a hacker. I had no idea what 'startup' or 'hacker' culture was beyond Flat World, our bizarre little open source textbook publishing company in suburban New York. In fact, I had dropped out of Stony Brook's Honors Computer Science program with the intention of becoming a High School History teacher. I didn't want to spend my life in a cubicle at some faceless company building software to spec. I had been writing code for many years, as both a hobby and a job, but my stereotypes of the social implications of programming had dissuaded me from pursuing it full-time.
The only reason I worked at a startup was because I caught mono (yes, the kissing disease) while working as a camp counselor and had to take a medical leave for a semester. Once I got better and could eat solid food again, I was so absurdly bored at home in Nyack that I started trolling for jobs. I applied for Flat World because it was a block away from my parents' house and miraculously I got the job.
It took more than a few tries for me to actually join my first hackathon even though John had been inviting me for ages. I didn't go to the original hackNY hackathon, or the original TechCrunch Disrupt hackathon, but John eventually managed to convince me that submitting a project to a contest on Twilio's blog would be an easy way to win a new netbook. I wrote a small application in PHP that would let a user text a language into a Twilio phone number and receive an SMS reply back of a holiday greeting in that language, via Google Translate's API. I even came up with a (mostly made up) story about why I built it, which had to do with how many international students there were at Stony Brook and how useful this would be for everyone at the school to bridge the cultural divide.
Even though the app didn't take much time at all, I'm a sucker for contests and I got hooked. I religiously checked the Twilio blog for the winner's announcement. One day, I woke up to discover that John Sheehan had e-mailed me to tell me that I had won a brand new Kindle (not a net book this time). Twilio wrote about me and my project on their blog, which I of course assumed had millions of dedicated readers. I felt so special.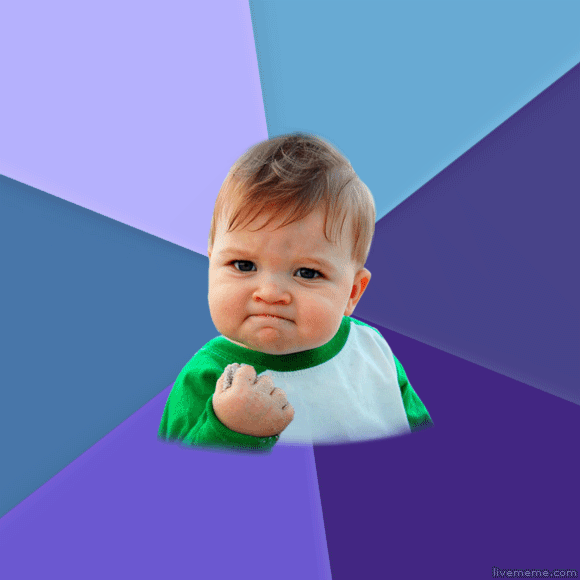 My next Twilio app had far more grandiose implications. I was helping to run a 1,000-person game of tag on my college campus called Humans vs. Zombies, and we constantly ran into issues of communication with our mob of Nerf blaster armed nerds. Now that I had played with Twilio, I felt fully qualified to build an app at scale. I wrote another janky Twilio SMS script to help coordinate all of the players in our HvZ game. My friend John took notice and invited me to come present my project at Twilio's first NYC Meetup held at Knewton HQ in January 2011. Twilio was making me feel like a hero. It didn't matter that I was a newbie or a subpar public speaker, I felt like a badass. (Though my jokes still haven't improved much)
Around this time, I also joined Twitter (mostly to win free things from Tweet contests) and quickly became addicted. John continued to invite me to events, and with the momentum that had built up from Twilio making me feel special, I finally felt confident enough to go. I attended one of the first nyhacker Town Halls organized by Brandon Diamond, and immediately volunteered to be 'root' aka an organizer.
In my love of Twitter contests, I had tweeted to receive an invite to apply for a mysterious new thing called StartupBus. I submitted my application shortly after attending that nyhacker Meetup.
This brings us to my first hackathon. I had just started to identify as a 'hacker', but I felt like a bullshit artist. I was a fairly inexperienced developer, with a nonexistent personal brand or network. John and some friends I met on the #nyhacker IRC channel had convinced me to come to Music Hack Day, hosted at a brand new co-working space called General Assembly in the Flatiron district.
I went, and I mostly ended up hanging out with John and Brian (another colleague from Flat World) because I knew no one else. I stayed up all night building my app, because I was determined to demo something that actually worked (everyone at Music Hack Day can demo regardless). It was a huge event, with more than 200 people! My app was called MashMe – it was a mashup generator styled after Girl Talk, one of my favorite artists at the time. I wrote the web application in PHP, because I knew nothing else. The PHP web app interfaced with a Python script that actually generated mashups using the Echo Nest Remix API. I even had the brilliant idea of adding an additional API at the end just to win a prize (I didn't win it).
It was janky as all hell, and I was so nervous when I got up to demo. But I did it. People clapped, people came up to me after the end to talk about how I built it and all of their new ideas for features. Goddamnit, I felt awesome and extremely sleep deprived. 
Music Hack Day did not change my life. Don't get me wrong, it is still one of the best hackathons I've ever been to (isn't your first always the best?) but it did not change my life.
My second hackathon changed my life. In the weeks following Music Hack Day, I went H.A.M. on Twitter. I started tracking down everyone who was interested in StartupBus or who could potentially be on the bus, and started pitching them my ideas. I arranged coffee meetings with complete strangers to convince them to join my team once we got on the bus. I learned later that Justin Isaf, our conductor, thought I was nuts. I fit right in.
I got on that bus, gave my pitch at the ass-crack of dawn (approx. 5am), and gathered a team of 6 people who were all smarter and more experienced than me. John Britton, Chris Kennedy, David Kay, Derina Man, Nicholas Greenfield, and Chris Jeane. I have endless stories about each of these people, but that is for another time. We worked for a week straight and came out at the other end with a Web App, an iOS App, an Android App, and a well-documented REST API that an independent developer immediately built a Windows Phone App on top of. Our project was covered by TechCrunch, CNN, AdAge, and many many more. We felt like rock stars. We had investors trying to offer us money (at terrible valuations), we had people using our apps, we had a mythology built around us by people on the competing buses. We didn't win, but it didn't matter.
I left StartupBus and SXSW, slept for about a week straight, and my entire world view had changed. I had stretched so far beyond my comfort zone in such a short period of time that I felt I could accomplish anything.
In the span of about four months, after only attending two hackathons and dipping my toes in the larger hacker community, my life had changed.
I went to my first hackathon because my friend encouraged me to do it. I did not go in with the intention of having a life-changing experience, or learning a new technology, or even meeting particularly interesting people. Those things all happened because of the environment that a hackathon creates. There is pressure to build something in a short period of time, there are people around you building things that blow your mind, and you are given access to technology you would never interact with in day-to-day life. In many ways, the things that hackathon organizers evangelize are side-effects of the actual hackathon experience. 
Today I would be a High School History teacher if not for my friend John Britton's persistence in persuading me to dip my toes in the water of this new culture he had discovered. It was uncomfortable, it was unknown. And I can't even imagine what my life would be like if I hadn't taken that leap of faith.
Do your friends a favor and bring them with you to your next hackathon. Then encourage them to go to a second (it might be better than their first). The passion, excitement, and support of this community is something that has to be experienced to be believed. You never know, it might change their life.
[mc4wp_form]